Lana Fourdyce Kavetsis, DDS, FAGD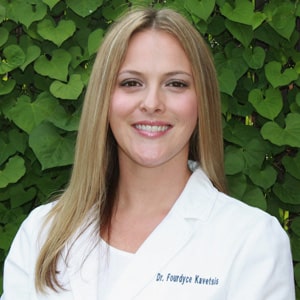 Dr. Kavetsis is dedicated to providing quality, compassionate dental care to her patients. From the young age of 10 growing up in Edwardsville, IL she's known that she wanted to be a dentist.  Since then all education and career efforts were directed at dentistry. She graduated in 2003 from the University of Illinois at Urbana/Champaign with a BS in Biology and in 2007 received her BS in Dental Science and her Doctor of Dental Surgery from the University of Illinois at Chicago. She taught part-time for several years in the Restorative Department of UIC Dental School.
Dr. Kavetsis is passionate about continuing her education, and takes about 100 hours of classes per year. She travels to Scottsdale, Arizona several times a year to train with some of the most respected and talented dentists at the Spear Education Center for Dentistry. She has worked very hard to add new technologies such as CEREC same-day crowns, cone beam 3D x-ray scanning, and advanced implant techniques into the practice. She loves using Invisalign prior to cosmetic treatment to allow for the most conservative restorative treatment possible. She received a Fellowship from The Academy of GP Orthodontics in 2010 and a Fellowship from The Academy of General Dentistry in 2018.
Dr. Kavetsis and her husband, Steve, are world travelers and enjoy exploring new places and faces. They have 2 young boys that keep them very busy. In her free time, Dr Kavetsis is an avid yogi, plays the piano, and fancies herself an amateur chef. She always looks forward to dessert (and brushing her teeth after)!
Dr. Kavetsis' treatment philosophy is to treat patients as if they were family members. She will always recommend the highest quality, longest lasting, and most conservative treatment available. She looks forward to meeting you and helping you achieve your most beautiful smile.
---
Lorenzo Prieto, DMD, Prosthodontist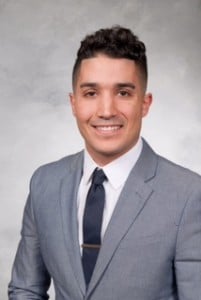 Dr. Prieto is originally from the small city of Midland, Michigan. He received his Bachelor's degree in cellular molecular biology from the University of Michigan in Ann Arbor – home of the Wolverines; and to this day Dr. Prieto is a die-hard Wolverines fan. From Ann Arbor, Dr. Prieto moved to Philadelphia, Pennsylvania and obtained his Doctorate of Dental Medicine from the University of Pennsylvania. During his time at the University of Pennsylvania, Dr. Prieto was greatly involved in research related to periodontal disease and implant dentistry being published in the Journal of Dental Education and the International Journal of Periodontics and Restorative Dentistry.
After finishing dental school at UPenn, Dr. Prieto continued his dental education by completing a three-year specialty training in prosthodontics at the University of Illinois at Chicago. Prosthodontics is a specialty focused on restorative, esthetic, and implant procedures. His training at the University of Illinois at Chicago allowed him to treat complex cases involving both restorative and surgical needs. After receiving his certification in prosthodontics, Dr. Prieto continues to be active in his dental education. He has done so by being an active member of the American College of Prosthodontist and International Team for Implantology as well as attending annual conferences and seminars to stay informed in the ever-changing field of dentistry. Dr. Prieto is passionate about providing the highest quality of care for his patients and enjoys the challenge of developing the best treatment options to fit a patient's specific needs.
While his attention to detail help provide the best outcomes both functionally and esthetically for his patients, Dr. Prieto believes building a strong relationship with his patients is of the greatest importance in care. Every patient's experience is unique and it is his goal to have every patient feel comfortable during a procedure; and for his patients to trust that they are receiving the best treatment available. Dr. Prieto loves working with patients; educating them about their dental health and improving their quality of life. Proud to be a part of Affinity Dental and serving its surrounding community, Dr. Prieto looks forward to creating new relationships with our existing patients.
Outside of the office Dr. Prieto spends his time expressing his more creative side by making music. He also has always been fascinated with the culinary world and loves trying to cook new dishes. His best dish creation is undoubtedly his chicken enchiladas with red sauce. Dr. Prieto also participates in many sports, with soccer being his favorite.
---
William Tedford, DDS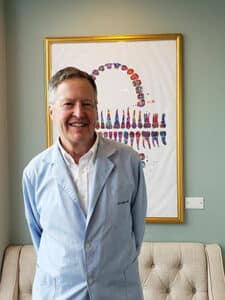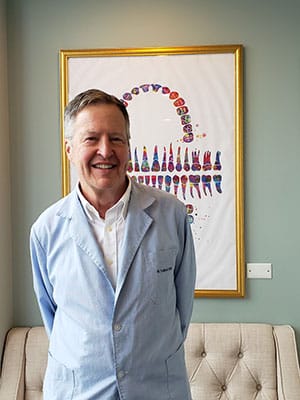 Dr. Tedford has enjoyed practicing dentistry for many years in Chicago, but his roots are in Savannah and Atlanta, Georgia where he initially attended Georgia Tech. Soon after, he transferred to the State University of New York at Stony Brook where he graduated with a degree in Psychology. As a kid, he had a terrific family dentist as a role model who was his source of inspiration when he decided to pursue dentistry as a career. Not long after realizing his passion, Dr. Tedford graduated from Northwestern University Dental School.
While in school, he worked at the American Dental Association and there learned the value of staying current with the latest clinical research. Over the years, he has come to understand that as important as the technical aspects of dental care, treatment outcomes are so much more successful when the patient is actively involved and informed. "I enjoy the initial appointment where you need to figure out a treatment based on a person's needs, wants, and abilities. It is particularly rewarding to encounter a patient who has avoided the dentist for years and help them to be comfortable enough to get the work they need."
Dr. Tedford has maintained his interest in the arts, classical music, and is an avid reader. He enjoys swimming and yoga in his free time, but his favorite form of exercise is walking his beautiful 120 pound Akita around the Chicago Loop.
Meet The Doctor | Dr. Lana Kavetsis DDS | Chicago Dentist | Chicago Orthodontist | Chicago Comprehensive Dentist