Lana Fourdyce Kavetsis, DDS, FAGD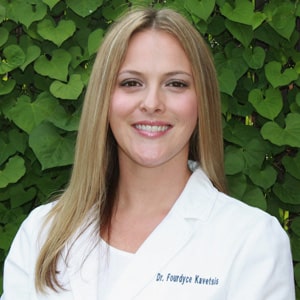 Dr. Kavetsis is dedicated to providing quality, compassionate dental care to her patients. From the young age of 10 growing up in Edwardsville, IL she's known that she wanted to be a dentist.  Since then all education and career efforts were directed at dentistry. She graduated in 2003 from the University of Illinois at Urbana/Champaign with a BS in Biology and in 2007 received her BS in Dental Science and her Doctor of Dental Surgery from the University of Illinois at Chicago. She taught part-time for several years in the Restorative Department of UIC Dental School.
Dr. Kavetsis is passionate about continuing her education and takes about 100 hours of classes per year. She travels to Scottsdale, Arizona several times a year to train with some of the most respected and talented dentists at the Spear Education Center for Dentistry. She has worked very hard to add new technologies such as CEREC same-day crowns, cone beam 3D x-ray scanning, and advanced implant techniques into the practice. She loves using Invisalign prior to cosmetic treatment to allow for the most conservative restorative treatment possible. She received a Fellowship from The Academy of GP Orthodontics in 2010 and a Fellowship from The Academy of General Dentistry in 2018.
Dr. Kavetsis and her husband, Steve, are world travelers and enjoy exploring new places and faces. They have 2 young boys that keep them very busy. In her free time, Dr. Kavetsis is an avid yogi, plays the piano, and fancies herself an amateur chef. She always looks forward to dessert (and brushing her teeth after)!
Dr. Kavetsis' treatment philosophy is to treat patients as if they were family members. She will always recommend the highest quality, longest-lasting, and most conservative treatment available. She looks forward to meeting you and helping you achieve your most beautiful smile.
---
Antonio Rossi, DMD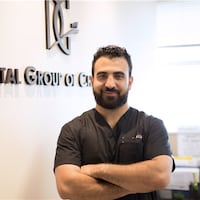 Dr. Antonio Salar Rossi grew up in Highland Park, Illinois, and earned his bachelor's degree in biology from the University of Illinois-Champaign. Staying in Illinois, he obtained his D.M.D from Midwestern University. While in school, he conducted AIDS research as it relates to oral health and was the lead author in a published article regarding HIV-related oral disease. He is a member of the Chicago Dental Society among many other dental organizations and is fond of attending post-graduate courses to stay up to date on the latest dental technology.
He has a strong passion for getting people out of pain and restoring their smiles. Dr. Rossi implements Invisalign, endodontics, and surgery into his restorative dentistry practice. Recently, he won an award through P&R Dental Strategies as one of the top dentists in America in regards to quality.
In his free time, he enjoys playing various sports, snowboarding, and playing guitar.
---
William Tedford, DDS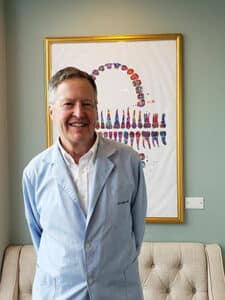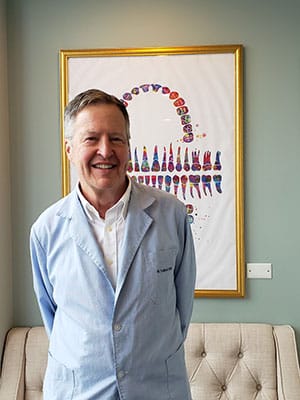 Dr. Tedford has enjoyed practicing dentistry for many years in Chicago, but his roots are in Savannah and Atlanta, Georgia where he initially attended Georgia Tech. Soon after, he transferred to the State University of New York at Stony Brook where he graduated with a degree in Psychology. As a kid, he had a terrific family dentist as a role model who was his source of inspiration when he decided to pursue dentistry as a career. Not long after realizing his passion, Dr. Tedford graduated from Northwestern University Dental School.
While in school, he worked at the American Dental Association and there learned the value of staying current with the latest clinical research. Over the years, he has come to understand that as important as the technical aspects of dental care, treatment outcomes are so much more successful when the patient is actively involved and informed. "I enjoy the initial appointment where you need to figure out a treatment based on a person's needs, wants, and abilities. It is particularly rewarding to encounter a patient who has avoided the dentist for years and help them to be comfortable enough to get the work they need."
Dr. Tedford has maintained his interest in the arts, classical music, and is an avid reader. He enjoys swimming and yoga in his free time, but his favorite form of exercise is walking his beautiful 120 pound Akita around the Chicago Loop.
Meet The Doctor | Dr. Lana Kavetsis DDS | Chicago Dentist | Chicago Orthodontist | Chicago Comprehensive Dentist
---
Brandon West, DDS, MS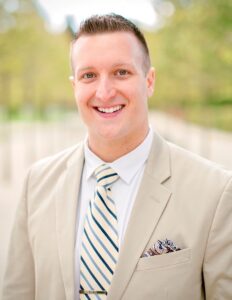 Dr. Brandon West has recently relocated to Illinois with his beloved wife. He is an enthusiastic Periodontist, who values the trust of his patients and the opportunity to provide exceptional care at Affinity Dental.
Dr. West is a proud alumnus of the University of Maryland School of Dentistry. While in Baltimore, he received both of his degrees in Doctor of Dental Surgery and Master of Science in Biomedical Sciences with a certificate in Periodontics. He completed his master's thesis by coordinating a multicenter randomized control trial evaluating bone grafts used for alveolar ridge preservation and future dental implant placement. Dr. West is also an active member of the American Academy of Periodontology, American Dental Association, and Chicago Dental Society.
Dr. West possesses a strong interest in cosmetic dentistry and enjoys the ability to rehabilitate patient smiles with meticulous planning for periodontal procedures. With the use of dental implants, aesthetic implant crowns, connective tissue grafts, and reconstructive bone grafting, Dr. West aims to restore the beauty, comfort, and function of your mouth.
Dr. West looks forward to the opportunity to meet you and share his passion for Periodontics with you.